FRUIT TEMPLE
stared in Tulum as an artistic platform to connect humanity with nature through performances, ceremonies, talks, workshops, consciousness and permaculture.
Special thanks to:
HAAB CONDESA / ART WEEK CDMX
/ FRUTERÍA JIMENEZ / MY PARENTS
Photos by: Maycotte / Geraldine /
SQUUEZE YOUR FEELINGS
is an interactive edible art installation that invites attendees to explore their feelings by deeply connecting with FRUIT.
Presented at HAAB PROJECT Condesa, as part of
FRUIT TEMPLE
SERIES during
ART WEEK MEXICO CITY
, MAY 2021
I FEEL MY FEELINGS

I FEEL THE FRUIT
I SQUUEZE MY FEELINGS
Regenerative ephemeral art: we squeeze, we eat, we feel, we compost, everything is part of the fruit abundance cycle process; The piece is alive by itself: Constantly changing, constantly squeezed. Thats what we called a collective fruit altar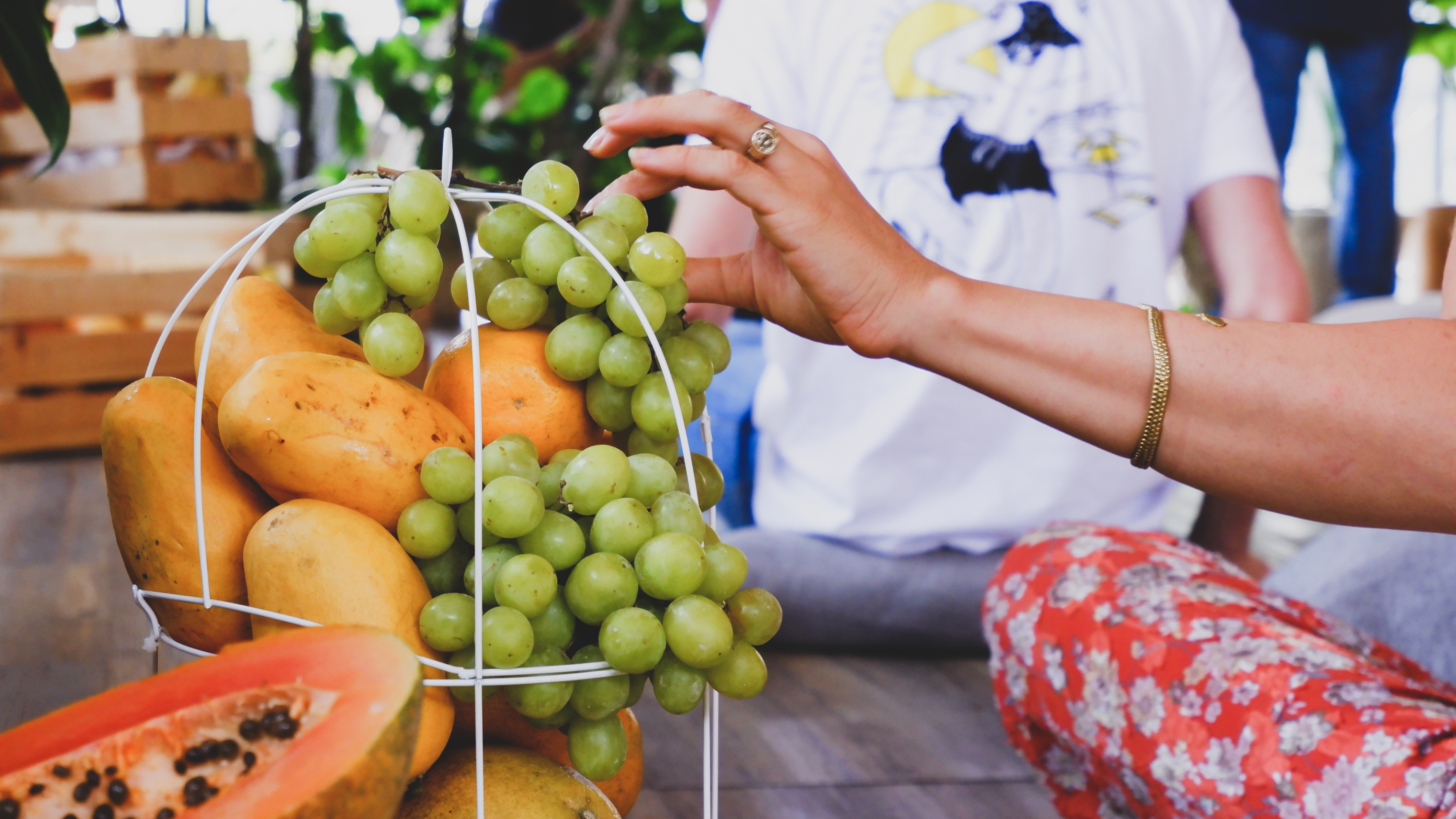 When was the last time you FRESHLY SQUEEZED A GRAPEFRUIT? AN ORANGE?
As modern society, we find ourselves with a big disconnection with nature, immersed in technology.
Formally known as TECHNOPENURIAPHOBIA, this artwork experience invites and promotes to reconnect ourselves through a natural and sustainable relationship with earth,
sometimes the simplest actions are the most complex ones, FEEL THE FRUIT!
FEEL SQUEEZE AND DRINK:
In this interactive installation, attendees are invited to deeply connect with one FRUIT, set and intention, and while squeezing, as part of a RITE OF PASSAGE, repeat the mantra:
"I FEEL MY FEELINGS I SQUEEZE MY FEELINGS"
Afterwards we drink our own juices, our own feelings, our own intentions.
THANK YOU FOR YOUR REGISTRATION, YOUR NAME WILL BE AT THE DOOR